Custom Pool Contractors

Exceptional design and planning are key to every project mastered by Kazdin's custom pool contractors. But our pool services encompass so much more. We're involved with every element of your pool or spa–from the pumps and systems behind the scenes to the refinishing and repairs.
As one of the most trusted spa and pool companies on Long Island, our knowledgeable service technicians are professionally trained to exceed your expectations–every time. Ready to finally invest in your first new pool construction? That's our specialty. Have a leak that needs repair or need help assistance installing equipment? We're always here to help.
Explore Our Services for Inground Swimming Pools and Spas
When it comes to inground swimming pools and spas, it's comforting to know you have professionals to rely on. Our team of pool builders and technicians earned a reputation for quality, servicing pools and spas. You can count on optimal function and ultimate enjoyment for years to come.
We're here for any of your pool and spa service needs including: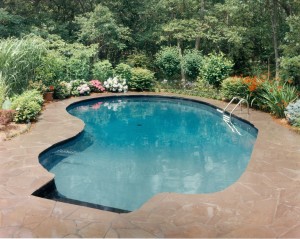 New Pool Construction
Spas – Design and Construction
At Kazdin Pools & Spas, we're dedicated to going above and beyond other Long Island pool companies. That means every installation, repair and renovation will go as smoothly and efficiently as possible. From the first consultation to completion and maintenance, we provide constant communication throughout the process. That's why you can trust our spa and pool builders for the life of your design.
If you're in the Hamptons Long Island area call Kazdin Pools & Spas today at 631.283.4884 or stop in our retail store.