Looking for Pool Cleaning Service?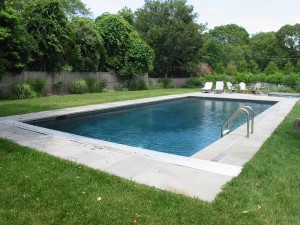 No matter how well anything is taken care of, eventually it's going to wear. Your pool or spa is no exception. There's going to come a day when you need Long Island pool service – whether it's a new coat of paint, a liner change or a complete overhaul. When that day comes – and you know it will – you can save yourself a lot of time, money and aggravation by working with pool cleaning service professionals.

All Kazdin Pool Cleaning Service Techs are Registered and Certified
At Kazdin Pools & Spas, we only have professional pool cleaning Long Island repair technicians.  They're continuously taking courses sponsored by the Association of Pool and Spa Professionals, our own nationwide trade group, to set the high standards we've been known for, for over 35 years. Each one of our Long Island pool service technicians has passed comprehensive examinations and is certified at levels "Tech I", "Tech II" or Certified. We put real meaning in the term "We Service What We Sell". In fact, if a repair technician isn't trained, he just doesn't work for Kazdin Pools & Spas.  It's that simple. Plus, we are the factory-authorized repair center for the products we install. We attend yearly manufacturer-sponsored classes, keeping up with the latest products and repair techniques.
Weekly Pool Service
We'll take care of your regular weekly pool service maintenance, including vacuuming and skimming. We'll also add chemicals when they're needed, and check your pump, filter, your coping and deck.

Long Island Pool Service – Openings and Closings
More than pool cleaning Long Island, we can take care of the messy, tough job of opening and closing your pool. When we open your pool in the spring, we do it all. Starting with removal and washing of the cover, we'll then test and treat the water, check the entire system and do whatever else it takes to get your pool crystal clear and sparkling. At the end of the season, we'll winterize your pool, install the cover and make sure that everything's in great shape for the next season.
For Long Island pool service, call us at 631-283-4884.
For new sales of swimming pools or spas, contact sales@kazdin.com
For equipment requests, service or repair, contact service@kazdin.com